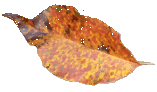 Squapan Mountain Outfitters

Squapan Mountain Outfitters

Experience of a Lifetime!

Tony and Greg in the field after a short tracking job.

Vickie Kosticka with her Maine black bear.

Great bowman from New York, Jerry Dunn with his first Maine bear.

Bow hunter Pat Timothy from Connecticut with his first black bear killed with the "Nuge Express".

Dave, Tiny and Ohio hunter Jerry Dunn with his first Maine black bear in 2003.

Ohio hunter Jeff Marconette with his first Maine black ghost.

We offer a limited number of hound hunts each year.

Our plot Reba passed on in July of 2005. She'll be missed in bear camp and our home.

Pete Hillman and his dog Earl with a 265 lb. bear.

Registered Maine Guide Frank Marcello with his 265 lb. Maine black bear. It was treed with hounds.

Tony with his first hand gun bear - 250 lbs. Treed with hounds.

Relaxing after a great day of hunting. Guide Reno Boucher, hunters Chris and Brian and houndsman Pete Hillman (center).

Pete Hillman from Mass. with his top dog Max.

Bill Busse with his first big game animal.

Wisconsin hunter John Kostichka with 260 lb. Maine Black Bear.

Tony congratulates John on his second Maine Black Bear.

John and Tony with John's third Maine Black Bear.

Pennsylvania hunter Vic Vough, right,  with his first Maine Black Bear.

Opening night 2000, ATV guided bear hunts.

Happy father and son, Pennsylvania hunters with Tony.

Pennsylvania hunter Darren Vough with his first bear and Guide Rob Dziedzk.

Tony with a Wisconsin hunter and his 230 lb. bear.

Poling bears out of the woods.

Pennsylvania hunter David Vough with his first Maine Black Bear and Tony.

Missouri hunter Ron Hensler with a 402 lb. Maine Black Bear. Friend Rino Boucher is congratulating Ron.

Connecticut hunter Mike Weber with his first bow-killed black bear.

Wisconsin hunter Mike Page with first black bear which weighed 185 lbs.

Dick Cullins after a successful bear hunt.