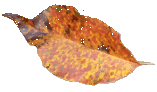 Squapan Mountain Outfitters

Squapan Mountain Outfitters

Experience of a Lifetime!

Tony's bow-killed dow, 2002.

Reno with nice 8-point buck.

Tony with a 145 lb. 4-point bow-killed buck in 2004.

Reno with a 193 lb. 12-point buck. 

Rino Boucher with an 8-point buck.

Mike Weber (middle) with 12 point, 200 lb. Maine buck.

Connecticut hunter Rob Dziedzic with 8-point buck.